ICE-COLD & CONVENIENT
Complete your backyard sanctuary with our convenient outdoor bar and you'll never have to run inside for ice again. Our 30″ bar includes an insulated ice compartment that holds up to 40 pounds of ice. Keep beverages cool and condiments fresh in three specially-designed cooling compartments.
Stainless steel sliding ice bin cover
Front speed rail holds 1-liter bottles
Stainless steel bottle opener and towel ring
Stainless steel bar sink and chrome faucet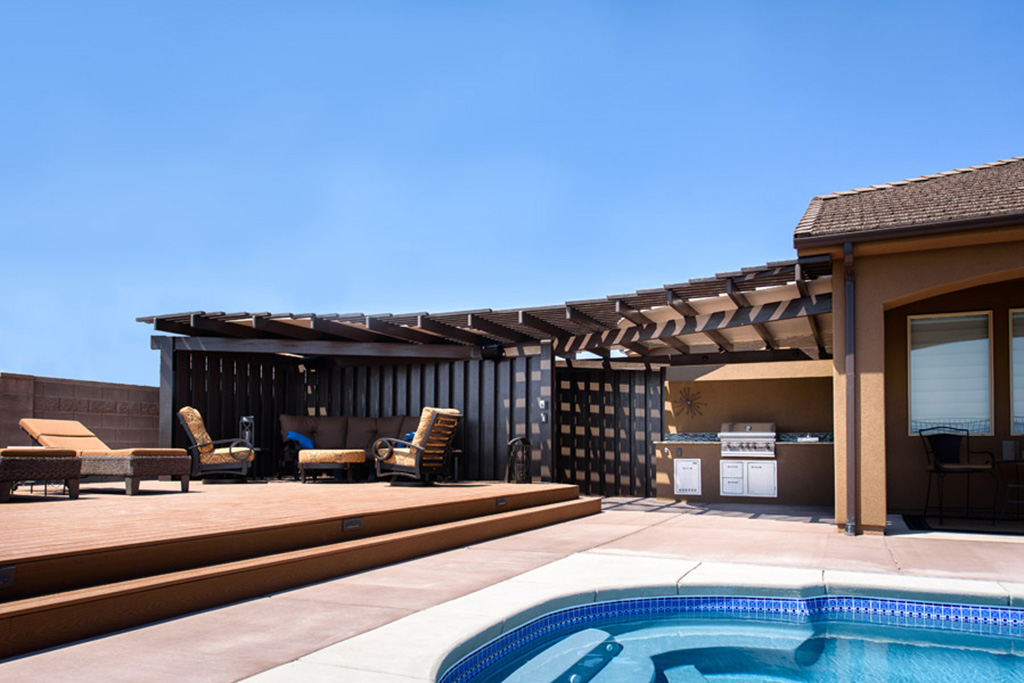 How can we help building the outdoor kitchen of your dreams?