FAST UNDER FIRE. Sear your steaks to juicy perfection or fire up a family-pleasing pizza in minutes with our high-performance patented Salamangrill. The infrared burner mounted above the cooking surface reaches searing temperatures quickly to intensify juiciness and flavor without flare-ups. We throw in a 13″ pizza stone for extra fun.
Four-level position carriage cooks:
Pizza in 4 minutes
1 ½" steaks in 6 minutes
Fish in 6 minutes
Chicken in 6-8 minutes
Features
15,000 BTU infrared burner
Cooking grate rolls in and out for easy food placement
13" pizza stone included
Patented technology (U.S. Patent #7,117,866 B2)
Custom vinyl cover included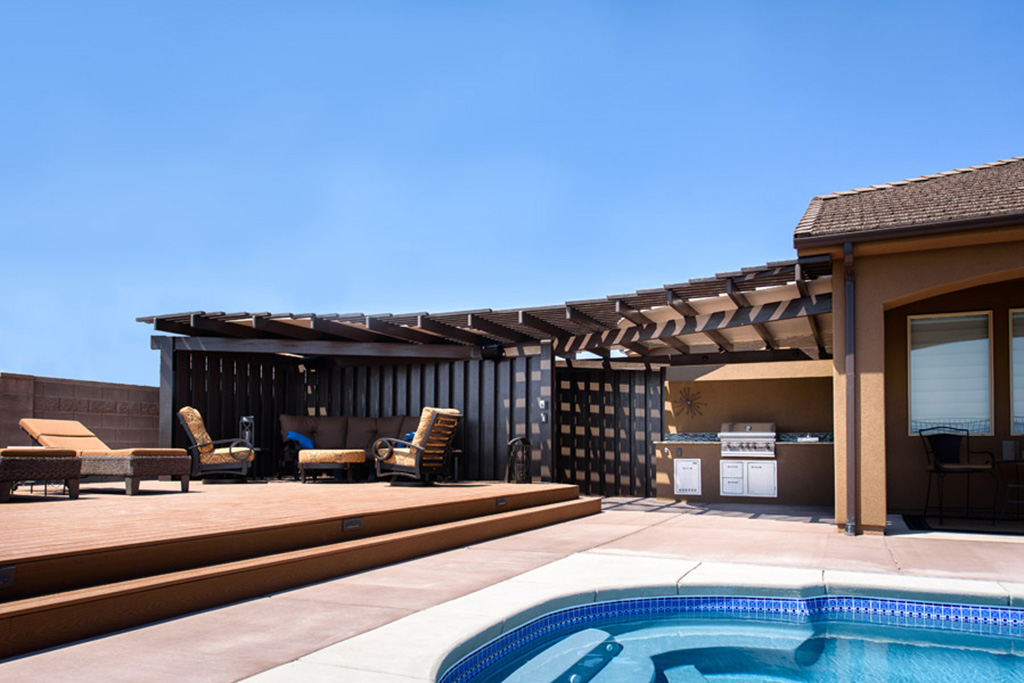 How can we help building the outdoor kitchen of your dreams?